Last Updated: Jan 1, 2023
Are you looking for high-paying legit online jobs? Yes, it's possible to get jobs that pay online.
Aside from the money, remote working jobs provide multiple benefits that are perfect for the modern world. For one, you can now work from home and get paid. With jobs online, you are safe from the dangers of the pandemic as well. 
You can also spend more time with your family because of the time savings (for example, no commute, lesser meetings, etc.).  And some might have the hours to pursue their passion projects.
But not everyone is set for remote working. There are numerous signs that work-from-home isn't for you. Even with this, most would definitely benefit and love working from home. Just check these 13 signs you would be happy working-from-home forever.
Now for the best part! If you're looking for paid online jobs, here are 45 high-paying online jobs at home you can apply for to earn online in the Philippines. You can also check some online jobs you can do using your phone.
*If you're a complete beginner, you can visit this beginner's guide to become a topnotch Filipino remote worker.

Virtual Assistants
Probably the easiest way to get a remote job is to apply for a virtual assistant role. Virtual assistants are tasked to do admin tasks to free up their boss' time. They do tasks like scheduling, appointment setting, data entry, and more. Examples are:
Salary Range

Some virtual assistants even have specialties like accounting, social media, and real estate. Check this article on how to become a rockstar Filipino virtual assistant.

Admin Support Roles
You might think that admin support roles might be the same as virtual assistant roles. Well, that's somewhat true. Virtual assistant roles are quite general. And one specialty under the VA cluster to take note of are admin support roles.
Admin support roles focus on admin tasks such as handling calls, sorting data, back-office administration, debt collection, order processing specialist, invoice processing specialist, or anything that can be delegated that's related to supporting office (virtual or not) management. 
Salary Range

If you are considering this role (part-time or full-time), check out everything you need to know about working as online admin support while still holding a 9 to 5 job.

Internet Researchers
Sometimes, businesses need data for certain projects like marketing campaigns or brand sentiments. Or maybe, just a few articles related to a certain topic. This admin role can be taxing for business owners, especially if they constantly need intel. Who has the time to check?
That's why internet researchers are growing in popularity. Internet researchers can analyze and search data efficiently to provide reports that are easy to understand and usable for business decisions.
Salary Range

If you're eyeing for an Internet Researcher online work, it's more than just Googling. Check out this guide to equip you in this career.

Legal Assistants
The legal industry is a high-paced field where timely data acquisition and processing can mean winning a case or not. But lawyers can't do everything on their own. That's why they are hiring legal assistants to aid their cause.
Legal assistants can do research, client interviews, appointment setting, and many more. Here are the rates for legal assistant jobs.

Are you ready to be part of the legal field? Here are 9 essential skills to become a sought-after legal assistant.

Data Entry Specialist
Almost everyone knows how to type on our computers or laptops. Why not make a career out of it? Arguably, becoming a data entry specialist is easily accessible to most people. Many companies are looking to delegate their data entry needs to qualified individuals.
Tasks range from data entry, data storage maintenance, data coding, proofreading, and many more. Some even have highly-specialised tasks, such as legal or medical encoding.
Here are the rates for a data entry specialist.

If you want to become an in-demand data entry specialist, check out this guide.

Transcriptionists
There will be moments when you need recordings to be transcribed like call logs or video interviews. This task can be time-consuming. That's why for bulk files, businesses hire transcriptionists.
Salary Range

If you want to become a sought-after transcriptionist, check this guide for 8 skills you need to have.

Purchasing Specialists
Businesses need to have consistent quality merchandise in their inventory to sustain sales and customer satisfaction. But for big retail companies, they need to ensure that they get the items at the right price, specifications, credit terms, and, most importantly, on time. 
That's why businesses need purchasing specialists. If you have any experience in purveying items for companies, it might be the online job for you.
Salary Range

Do you have a knack for negotiating and analyzing product prices? Check out this guide to become an in-demand purchasing specialist.

Product Listing Specialists
With all the new products and services coming in, it would certainly take time to write descriptions and copy for each. That's why businesses outsource the job to product listing specialists.
What they do is optimize product descriptions so that they would be more visible online on e-commerce search engines. If you can write compelling copy for products, this might be the online job at home for you.
Salary Range

If you want to become a product listings specialist, check out this guide for more info.

Human Resources Managers
Companies constantly need fresh and talented people for their roster. And oftentimes, business owners don't have the time to source candidates and interview them one by one. That's why they need human resource managers.
Human resource managers are tasked with finding the perfect candidate for specific job openings. They also handle the interview process and provide programs to make sure the current employees are happy in their work.
Salary Range

If you want to excel in this field, check out these 7 fundamental skills to become a successful HR manager.

Social Media Managers
Almost all businesses need an online presence, especially during the pandemic. The way to survive is to drive sales from online operations. And marketing online is totally another discipline compared to traditional retail. 
Digital marketing involves playing with the algorithm of a specific social media platform like Facebook or Instagram while becoming personable to your possible clients. You need to know how to properly use the tools to drive engagement and eventual sales. 
Salary Range

That's why social media managers are in demand and compensated well. Check out this guide on how to go into digital marketing even if you've never been a traditional marketing manager and here are 7 skills you can practice to be in demand.

Content Writers
Another aspect of digital marketing is blogging! Blogging aims to provide value to your target market in the hopes of engaging them for future sales. It's like building your authority regarding a specific keyword or topic by publishing numerous informational articles for them. This is part of inbound marketing.
And as your content becomes more visible on Google, your client gets more organic traffic from search results. An SEO Content Writer specializes in this.
Content writers can also help in word content for social media posts and marketing collaterals. 
Salary Range

Check out this guide on how to nab a content writing gig! You can also get 7 tips here if you're an aspiring one.

Copywriters
A copywriter is another type of writer that focuses on writing "copy" that is aimed to sell to their target audience now. They craft well-written copy to persuade their readers of the benefits of the product and to close the sale at once.
They can post it on websites, sales pages, social media captions, and more.
Salary Range

If you don't know the difference between content writers and copywriters, check out these 5 differences for more info.

Content Editors
After everything has been written, some writers might overlook something in their pieces or might forget some information that can improve the article.
That's why an overseer like content editors is needed. They check the content to make sure that it is cohesive with the branding of the company. They also double-check the content for errors and things that can make it even better.
Salary Range

If you are keen to try out this career, you can check out the 9 essential skills to become a successful content editor.

Marketing Specialists
A great addition to the team, marketing specialists have the expertise to analyze the current marketing trends and translate the data to possible marketing campaigns. They can also spot opportunities that businesses capitalize on based on consumer trends.
Salary Range

If you want to become a marketing assistant, check out these 9 Necessary Skills to Become a Sought-After Marketing Specialist.

Internet Marketers
Most people market themselves on the internet today. It has the widest reach and is more cost effective than traditional means.
But with all the competition, how do you stand out from the rest? That's where Internet marketers come in. They are professionals in making your brand visible on the internet.
They can use a combination of social media channels, blogs, and SEO to create the most-effective marketing plan for their clients. Roughly, here are the rates for this career.

Want to become an internet marketer? Check these 5 skills to be sought-after in this career.

SEO Specialists
Speaking of organic traffic from Google, there's a set of rules for your content to rank. This process is called Search Engine Optimization or SEO. SEO specialists plan content to target specific keywords. They also fix certain website backend settings for optimized visibility.
Salary Range

It's a complicated process that involves algorithm tweaks and constant updates. That's why SEO specialists are in-demand today. If you want to become one, check out this guide!

SEM Specialist
A search engine is a valuable tool for organic visibility for your target market. But if your client has the budget, is there a way to boost the reach by ads on search engines?
There actually is! And search engine marketing (SEM) specialists take care of this aspect. They provide SEO and keyword bidding strategies for Google Ads to generate the desired conversions. Here's a rough estimate of your income in this career.

Interested in becoming one? Hone these 5 essential skills to become an SEM specialist.

Link Builders
Links are one of the SEO factors that Google checks to rank your website. Basically, the more backlinks you have, the more search engines will recognize your web pages and the value of your content. After all, why will websites link to your content for their viewer's reference?
But this is not as easy as it seems. When websites are starting, you need to reach out to websites and pitch to them about your linkable assets to achieve multiple links.
That's why link builders are in-demand to supplement SEO efforts.
Salary Range

Ready to become a link builder? Here are 9 essential skills you should have!

PPC (Pay Per Click) Specialist
Running ads via sales funnel mechanisms is a complicated process. How do you craft campaigns that can convert your clicks into sales?
It's the reason PPC Specialists are sought after in marketing. They can strategize a way to get the clicks from your target customers. And create the sales pitch that will lead to an eventual sale.
Salary Range

Want to become a successful PPC specialist? Here are 9 essential qualities you should consider.

Design & Multimedia Specialist
People consume media on the go. It might be on the internet, print ads, mobile applications, and more. How do you get a piece of their attention? That's where design and multimedia specialists come in. They create graphics, videos, and even interactive collaterals for their target audience. Here are some careers in this field
Salary Range

If you want to become a sought-after pro, here are 7 essential design & multimedia specialist skills. 

Graphic Designers
Words are just one thing. But in marketing, you also need images to evoke emotions. That's why graphic designers go hand-in-hand with digital marketing managers, social media managers, and content writers in making their marketing efforts more effective.
Salary Range

If you want to know how to become a top-notch graphic designer, check this guide out!

Sales Representatives
Now that you gathered the leads needed, it's time to convert them to customers. After all, our marketing efforts don't matter if it doesn't translate to sales. And sales jobs that are in demand now are:
Salary Range

If you want to know how to become an exceptional salesperson, check this guide out.

Lead Generation Specialists
Every sale starts with a lead. The more leads you gather, the more possible clients you can have. The problem is, we all have finite time resources. Who do we target out of all the leads we can get? Getting quality leads is a must for every company.
That's why lead generation specialists are in demand. They are talented in gathering quality leads that can create more sales for the company.
Salary Range

If you are interested in this career, you can check out 7 essential skills to become a successful lead generation specialist.

Google Ads Specialists
Google is currently the largest search engine in the world, with over 3.5 Billion searches per day. Imagine just a tiny fraction of that number seeing your client's website. It would mean a lot of sales.
Although, it's not easy to rank on the first page. That's why the client bid for specific keywords in Google Ads. But then, what keywords do they choose? 
With this, Google Ads specialists have now sought after. If you have a knack for PPC and a bit of SEO, you will get so many opportunities online.
Salary Range

Are you looking for a career in this field, check these 12 essential skills to become a sought-after Google ads specialist.

Digital Marketing Managers and Analysts
After the combined marketing efforts, how do you know what to do next? Who should lead the way to sustain the growth of sales? Digital marketing managers and analysts are up for the task.
They oversee the efforts of the marketing team and navigate the next steps for effective client acquisition.
Salary Range

Learn how to be sought-after in this career with these 7 essential skills.

Customer Service Representatives
Our service to our customers doesn't stop from delivery of the products. We need to support them whenever there are problems, or they have inquiries. That's why customer service representatives are sought after online. They can do:
Salary Range

Check out this guide to know what it takes to get hired as a customer service representative.

Technical Support Representatives
Other than customer requests, there might be technical issues that they need help in. Because of this, technical support representatives are in demand around the world, especially for technologically inclined companies.
You have the opportunity to get an online job by helping customers navigate through their qualms.
Salary Range

Want to become a technical support representative? Check these 9 essential skills you should have to become an in-demand tech support representative.

Client Services Specialists
Every business needs a continuous flow of sales from both new and existing customers. The marketing team attracts new customers for fresh sales. But how about the existing customers? 
Client service specialists cater to both! They make sure that they communicate new offerings, maintain good relations with the customers, and manage account-specific concerns like complaints, customized services, etc.
Salary Range

If you're looking for a career in this field, check out these 7 crucial skills you should have to become an in-demand client service specialist.

Engineers
The world is evolving. Many problems are now solved by technological advancements. And engineers create the next generation of solutions for our modern-day problems. 
There are many types of engineers. Here are some you can apply to.
There are even new ones like systems engineers and big data engineers.
Salary Range

And you can now get a job online for it! Check out this guide to become a sought after engineer.

Architects
Licensed architects are on-demand abroad because construction projects are picking up their pace once again. Here are some types of architectural jobs you can try.

If you have the skills to create jaw-dropping building designs while keeping in mind structural integrity, you will reap the benefits of remote working!
Salary Range

If you want to become a sought-after architect, check these 11 essential skills.

Autocad Designers
Who says architects can't work online? You can by becoming an Autocad Designer. Many Autocad designers are needed to convert engineering and other architect's designs into technical drawings.
Salary Range

And they are quite in demand as innovations spike up. Check out this guide on how you can land a remote AutoCAD designer job today!

Web Developers
A website is your virtual home. When building it, you need to put in place the proper measurements and foundation while making sure that it's visually pleasing. That's the job of web developers.
Back-end developers put in place the foundation of your website. They make sure that database management, e-commerce operations, and other essential functionality are working smoothly. 
While front-end developers code the website exterior to make it pleasing to the eye with User Interface and User Experience in check. After all, what's the use of a perfectly functional website with no one attracted to visit it?
Here are some specialties in this field:
And with many businesses pivoting to online operations, you are sure to land a client. Start by checking our web development jobs.
Salary Range

If you want a career in web development, check out these 7 essential skills you should have to become a sought-after web developer.

Web Designers
While graphic designers can be generalists, web designers usually have both the expertise of web developers and graphic designers.
Web designers are adept not only in design but also in web languages like HTML, Javascript, etc. With both skills in place, you can expect clients to pay you a considerable sum.
Salary Range

If you want to nab opportunities in this field, check out these 10 essential skills to elevate your career.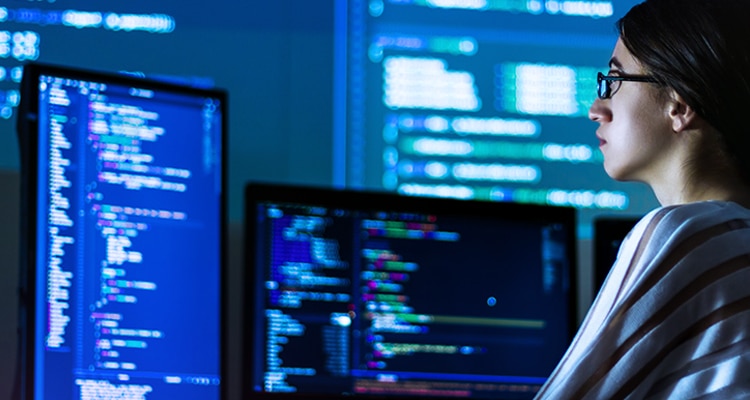 Software Developer
Alongside creating things, you need to modernize specific processes. That's why software developers are there to integrate code for proper automation. They can also create new programs to solve more and more complex problems. Here are some specialties in this field:
Salary Range

And it can be done online! Check out our available software development jobs and this guide on how you can get hired as a software developer!

Mobile Developer
Most of the time, people are on their phones now. That's the reason why solutions should also be mobile. There are numerous apps that are handy enough to be out-of-pocket solutions when you need them. Some are:
Salary Range

But it's not that easy. With that, mobile developers are there to integrate these solutions into our day-to-day lives. Check out this guide on how to become a sought-after mobile developer.

Game Developers
The gaming industry is booming. Companies that keep their customers hooked earn millions of dollars by providing entertainment. That's why a lot of hopeful corporations aim to develop the next big game.
That's why if you have the skill in storytelling, game mechanics, and programming, game development might be your key to a thriving online career.
Salary Range

If you want to become an in-demand game developer, hone these 8 essential skills to grow your career.

Quality Assurance Analysts
Another back-end superstar is quality analysts. Quality assurance analysts aim to find errors in products and services so that they won't affect the end customers. Usually, they work hand-in-hand with web developers to find problems that were overlooked.
But it's not only in the IT industry. They are also present in various fields like health, biotechnology, manufacturing, and so on. They collect and test specific processes to make sure everything is working up to the last detail.
Salary Range

If you want to learn how to become adept in this field, check out this guide for more.

eCommerce Specialist
It's not enough that you can code a website. How can you attract your customer to actually buy the products? What are the industry standards for an eCommerce website? That's where E-commerce specialists come in.
They are adept in common eCommerce platforms like Woocommerce and Shopify. You can build a career online in this field.
Salary Range

If you want to become an e-commerce specialist, check this link for more information.

Information Technology System Administrators
Computer systems and networks are created to facilitate fast transfers and safe storage of data. It might be for business information or client databases that continuously need to be up and running. After all, a downtime of a mere 5 minutes might mean thousands of dollars lost for a client. 
That's why information technology system administrators are in-demand. Here are some careers in this field.
If you have a background in this field, you might have remote working opportunities available for you.
Salary Range

If you want to become an in-demand information technology system administrator, check out these 7 essential skills.

Project Manager
Every project needs a leader to guide the team. That's why project managers are vital to every business unit. Project managers provide the needed direction for a successful undertaking. But you need to equip yourselves to be a world-class project manager. 
Salary Range

Check this guide out for tips on how to become one.

Business Planner
Every business needs to have a plan to grow and sustain its bottom line. But sometimes, projects can go simultaneously and on a bigger scale. How can owners manage to move forward? That's where business planners come in.
Business planners assist companies in developing concrete and actionable plans depending on their goals. It might be in the financial aspect, marketing, process improvement, or all of them combined.
Salary Range

If you're interested to become one, you can check this guide to become an efficient and sought-after online business planner.

Business Analysts
A robust business system creates stability and more sales in the long run. But normally, you don't get perfectly working business processes at the onset. And even if you do, the changing times might still force you to pivot to other timely strategies. Just look at what happened during the pandemic.
This situation is where business analysts come in. They are adept at using current data and research to improve the company's processes. And you can also specialize as a data report analyst.
Salary Range

If you're up for a business analyst career, check this link to get the skills to become a sought-after business analyst.

Accountant and Bookkeeper
Every business needs to have a healthy financial bottom line. For this, you need to track down all the income and expenses flowing to your business. That's why accountants and bookkeepers are invaluable in the online job market.
Here are some accounting categories that clients are also looking for.
Salary Range

If you want to try out this online job at home, check out this guide on how to become a first-rate accountant or bookkeeper.

Online English Teachers & ESL Tutors
Many foreigners need to be adept in English. And the Philippines is one of the countries known for affordable English classes.
As an English-speaking country, we have a lot of qualified English teachers that can help foreign nationals learn the global language. And you can take advantage by becoming an online English teacher or ESL tutor.
Salary Range

If you want a thriving career in this field, you can check out these 9 crucial skills to become a sought-after online English and ESL tutor!

Translators and Interpreters
Not everyone has the time to learn the language and translate information for specific purposes like contacts and agreements. Most just want to close the deal in another language or communicate their ideas effectively using one.
That's why bilingual people who can understand and express English and another language are billed highly.
Salary Range

If you want to hone your career in this field, check out these 8 essential skills you should to become an in-demand interpreter or translator.

What Do You Need to Become the Best Remote Worker
Now that you know your options, how do you equip yourself to become the best remote workers? What skills do you need? What equipment are must-haves?
Here is the ultimate checklist to equip you for remote working in the Philippines. You can find most of the things that you need and some tips to create a flourishing remote working career.
Find Your Remote Job Today
With that, are there any jobs you would like to apply for from the list above? Where can you find these opportunities?
Register at RemoteStaff.ph to get the latest jobs in the field you are interested in. With that, good luck with finding the perfect remote job for you! Cheers!