Are you looking for high-paying online jobs? Yes, it's possible to earn a hefty amount of money while working online.
Aside from the money, remote working jobs provide multiple benefits that are perfect for the modern world. For one, you can now work-from-home. You are safe from the dangers of the pandemic. 
You can also spend more time with your family because of the time-savings (for example, no commute, lesser meetings, etc.).  And some might have the hours to pursue their passion projects.
But not everyone is set for remote working. There are numerous signs that work-from-home isn't for you. Even with this, most would definitely benefit and love working-from-home. Just check these 13 signs you would be happy working-from-home forever.
Now for the best part! Here are 14 high-paying online jobs you can apply for to earn online in the Philippines
*If you're a complete beginner, you can visit this beginner's guide to become a topnotch Filipino remote worker.

Virtual Assistant Roles
Probably the easiest way to get a remote job to apply for a virtual assistant role. Virtual assistants are tasked to do admin tasks to free up their boss' time. They do tasks like scheduling, appointment setting, data entry, and more.
Salary Range

Some virtual assistants even have specialties like accounting, social media, and real estate. Check this article on how to become a rockstar Filipino virtual assistant.

Admin Support Roles
You might think, admin support roles might be the same as virtual assistant roles. Well, that's somewhat true. Virtual assistant roles are quite general. And one specialty under the VA cluster to take note of are admin support roles.
Admin support roles focus on admin tasks such as handling calls, sorting data, or anything that can be delegated that's related to supporting office (virtual or not) management.
Salary Range

If you are considering this role (part-time or full-time), check out everything you need to know about working as online admin support while still holding a 9 to 5 job.

Social Media Managers
Almost all businesses need an online presence, especially during the pandemic. The way to survive is to drive sales from online operations. And marketing online is totally another discipline compared to traditional retail. 
Digital marketing involves playing with the algorithm of a specific social media platform like Facebook or Instagram while becoming personable to your possible clients. You need to know how to properly use the tools to drive engagement and eventual sales. 
Salary Range

That's why social media managers are in demand and compensated well. Check out this guide on how to go into digital marketing even if you've never been a traditional marketing manager.

Content Writer
Another aspect of digital marketing is blogging! Blogging aims to provide value to your target market in the hopes of engaging them for future sales. It's like building your authority regarding a specific keyword or topic by publishing numerous informational articles for them. This is part of inbound marketing.
And as your content becomes more visible in Google, your client gets more organic traffic from search results. Content writers can also help in word content for social media posts and marketing collaterals. 
Salary Range

Check out this guide on how to nab a content writing gig!

SEO Specialist
Speaking of organic traffic from Google, there's a set of rules for your content to rank. This process is called Search Engine Optimization or SEO. SEO specialists plan content to target specific keywords. They also fix certain website backend settings for optimized visibility.
Salary Range

It's a complicated process that involves algorithm tweaks and constant updates. That's why SEO specialists are in-demand today. If you want to become one, check out this guide!

Graphic Designers
Words are just one thing. But in marketing, you also need images to evoke emotions. That's why graphic designers go hand-in-hand with digital marketing managers, social media managers, and content writers in making their marketing efforts more effective.
Salary Range

If you want to know how to become a topnotch graphic designer, check this guide out!

Sales
Now that you gathered the leads needed, it's time to convert them to customers. After all, our marketing efforts don't matter if it doesn't translate to sales. And sales jobs that are in demand now are:
Appointment Setter

Lead Generation Specialist

Inbound Sales

Outbound Sales

Telemarketing
Salary Range

If you want to know how to become an exceptional salesperson, check this guide out.

Customer Service Representatives
Our service to our customers doesn't stop from delivery of the products. We need to support them whenever there are problems, or they have inquiries. That's why customer service representatives are sought after online. 
Salary Range

Check out this guide to know what it takes to get hired as a customer service representative.

Engineer
The world is evolving. Many problems are now solved by technological advancements. And engineers create the next generation of solutions for our modern-day problems. 
There are many types of engineers like electrical engineers, biomedical engineers, civil engineering, even new ones like systems engineers and big data engineers.
Salary Range

And you can now get a job online for it! Check out this guide to become a sought after engineer.

Autocad Designer
Who says architects can't work online? You can by becoming an Autocad Designer. Many Autocad designers are needed to convert engineering and other architect's designs into technical drawings.
Salary Range

And they are quite in-demand as innovations spike up. Check out this guide on how you can land a remote AutoCAD designer job today!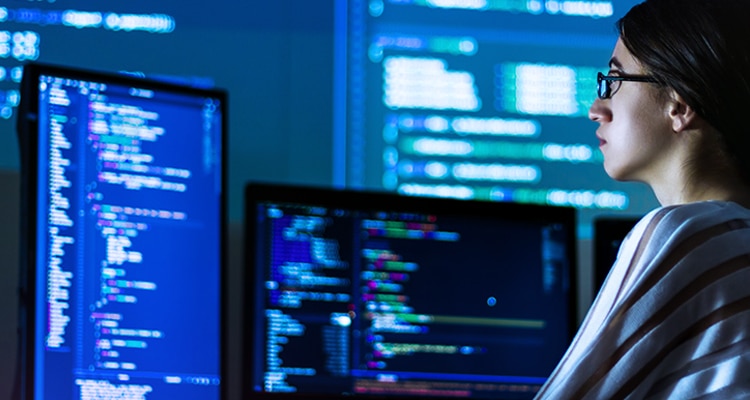 Software Developer
Alongside creating things, you need to modernize specific processes. That's why software developers are there to integrate code for proper automation. They can also create new programs to solve more and more complex problems. 
Salary Range

And it can be done online! Check this guide on how you can get hired as a software developer!

Mobile Developer
Most of the time, people are on their phones now. That's the reason why solutions should also be mobile. There are numerous apps that are handy enough to be out-of-pocket solutions when you need them. 
Salary Range

But it's not that easy. With that, mobile developers are there to integrate these solutions into our day-to-day lives. Check out this guide on how to become a sought after mobile developer.

IT Project Manager
Every project needs a leader to guide the team. That's why project managers are vital to every business unit. Project managers provide the needed direction for a successful undertaking. But you need to equip yourselves to be a world-class project manager. 
Salary Range

Check this guide out on tips on how to become one.

Accountant and Bookkeeper
Every business needs to have a healthy financial bottom line. For this, you need to track down all the income and expenses flowing to your business. That's why accountants and bookkeepers are invaluable in the online job market.
Salary Range

If you want to try out this online job, check out this guide on how to become a first-rate accountant or bookkeeper.

Find Your Remote Job Today
Are there any jobs you would like to apply for from the list above? But where can you find these opportunities? 
Register at RemoteStaff.ph to get the latest jobs in the field you are interested in. With that, good luck with finding the perfect remote job for you! Cheers!