We are all advised to practice prevention measures like wearing a mask, washing your hands, and practicing social distancing. But what do you actually do when you get the COVID, especially in the Philippines?
What steps should you take, and what treatments can you expect? Here is what you should do if you have COVID in the Philippines.

Understanding COVID
First, we must understand how COVID works. Here is a video to easily prime you with crucial information about the virus.
So, in summary, when COVID invades your body, it destroys the cellular lining of the lungs and causes our immune system to overreact. When the cell lining is heavily damaged, bacteria can penetrate the lungs causing pneumonia. 
And in severe cases, it can escalate to acute respiratory distress syndrome depriving the body of oxygen. In general, here are the common symptoms for COVID:
Fever

Cough

Shortness of Breath
Some may also include:
Chills 

Muscle pain

Headache 

Sore throat 

Loss of taste or smell
The best way to get tested by using a PCR-Swab test because it can detect even the slightest amount of virus in you.

What Will Happen if You Get COVID?
There are two scenarios when you are tested positive. If you're symptomatic, i.e you have the following symptoms above, you will be given medical care in healthcare facilities. You will be treated depending on the severity of your case.
If you're asymptomatic, i.e you have no symptoms, with the guidance of a medical practitioner assigned to you, you will be asked to self-quarantine for 14 days. Depending on your living conditions, you can be quarantined at home or in a facility. It's best to have your own room and toilet during the quarantine period.
During this period, it's best that you rest and strengthen your immune system to continue to be asymptomatic. After 14 days period and you exhibit no further symptoms, it might mean that your body has developed antibodies against COVID.
After the 14-day period, you can still be positive even if you don't have complications anymore. The PCR swab test is very sensitive and can still pick-up small traces of the virus.
After around 3-4 weeks, you can re-test again. At this time, an asymptomatic person might test negative.
Take note; a healthcare professional will be assigned to you all throughout the process. And, some NGOs and private corporations might shoulder your expenses for asymptomatic individuals. So don't be afraid to get tested.

Who Can Be Tested
With the limited testing kits available, the DOH released guidelines for the testing. Here are the following:
Subgroup A: patients or healthcare workers with severe/critical symptoms, and relevant history of travel or close contact;

Subgroup B: patients or healthcare workers with mild symptoms, with relevant history of travel or close contact and who are considered vulnerable. These vulnerable populations include the elderly and those with pre-existing medical conditions that predispose them to severe presentation and complications of COVID-19;

Subgroup C: patients or healthcare workers with mild symptoms, and relevant history of travel or close contact;

Subgroup D: patients or healthcare workers with no symptoms but with relevant travel history and close contact;

Subgroup E: frontliners indirectly involved in healthcare provision in the response against COVID 19; and

Subgroup F: other vulnerable patients such as those with comorbidities, those who will undergo high-risk, elective surgical procedures, those living in confined spaces, and others
The accredited testing centers by DOH are listed in this link. But due to the backlogs, expect delays in testing unless you are having the symptoms already.
In the meantime, if you feel something might be wrong with you, you can check out telehealth applications like Kitika for a doctor's opinion.

Contact Your Barangay
Some LGUs can aide you with testing for free. You just need to go to your Barangay or call them for assistance. You will then receive a schedule for testing. All the testing regardless if done through an LGU or through the private sector will be forwarded to DOH.

Get Philhealth and Other Health Insurances
There are numerous stories of hefty hospital bills dues to COVID. Not all may know, but Philhealth has streamlined benefits that can ease your expenses when you get tested or, God forbid, catch COVID. Here are some videos to enlighten you for certain COVID expenses.
COVID Testing
Philhealth will shoulder Php 2710 to Php 8150 for COVID testing, depending on where the test kits are sourced and what procedures are done.
Community Isolation Benefit Package
Community Isolation Units in place to cater to people with possible COVID cases, and for those with mild cases. The Philhealth will shoulder Php 22449 for both accredited public and private Community Isolation Units. Community Isolation units include:
14 Day monitoring and admission

Food

Individual hygiene kit 

Medicine

Diagnostic Oxygen Support
If in need of further treatment, the Community Isolation Unit will refer the patient to a hospital.
Admission to Hospitals
From April 15 onwards, the medical bill for COVID cases is divided into different packages. Here are the cases covered by Philhealth depending on severity:
Mild pneumonia- P43,997

Moderate pneumonia- P143,267

Severe pneumonia- P333,519

Critical pneumonia- P786,384
Frontliners are still paid the full amount of hospitalization and medical bills in accordance with the Bayanihan Heal as One Act.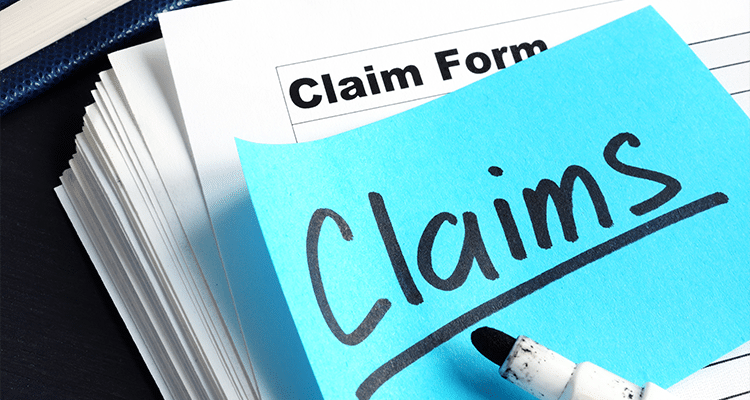 List of Health Insurance and Life Insurance Companies with COVID Coverage
The coverage of COVID cases has a maximum cap. With this, you can also avail of other insurance packages to be sure. Here are some insurance companies with COVID coverage and extra perks. 

When Will You Get Discharged?
After the treatment, how will you know if you can be discharged? According to DOH, a patient will be released when:
Not feverish and asymptomatic (including cough and respiratory symptoms) for 48 hours

Laboratory tests that were previously abnormal are improving or returning to normal 

Improving chest X-ray findings
Also, the patient should have two consecutive tests with negative results. 
Conclusion
With that, still follow the necessary precautions. And just in case you get COVID, check the tips above to know what to do. Stay safe!